I am almost 6 months into my career change and absolutely loving it. The difference in my work/life balance since stepping into academia is huge. I loved my days as a practising midwife and I am certain I will want to dip my toe back into the pond at some point, however for now there is so much to get my head around; so many new concepts and challenges for me to explore that I do not even feel I have a moment really to actually miss working on the shop floor. Practice and university life are different. There are no two ways about it, so for me it was about striking a balance. What was I looking for? What did I need? These became the questions that were more pertinent to me than just service delivery. Of course it is imperative the maternity unit runs efficiently, of course budgets and costings are important and the pressures of working shifts that were more often than not understaffed and needing filling were important and that in order to compensate certain areas of the service, rotation was necessary that isn't my point;….The point was, at what stage did I matter? Me as a professional, me as a person, me as a valued team member?
Working on the birth centre was always my passion and had I been able to continue physically, mentally and psychologically I would have done. However, various physical demands and that ambitious streak within me led me to a place where I needed to think about my future in midwifery. This in itself was a very distressing time for me as I hadn't felt ready to leave clinical practice and felt almost as if the universe was pushing me out. I had only been qualified for five years and although I had managed some successful career progression, I felt that there was more I could give within the service. It was a painful transition to go through as I knew that aside from missing my amazing team, who were quite literally my work family, I would miss working with the women and their families dearly. I would miss the magic surrounding birth, the rawness of the strength, passion and intensity of real physiologic birth. That place where time transcends all spheres as you diligently attend as the mother and baby transition earth side.
This was the midwife I had always longed to be; the one that is with woman. The midwife who shows complete and utter devotion and commitment to the woman that she is caring for, as if she were the only woman in the world giving birth and now here I was with a decision that would dramatically shift the dynamics in my world of midwifery. Quite frankly I did not know what to do and mourned for the loss that was taking place.
I applied for other posts that interested in me and although unsuccessful in those appointments, it led me to where I am now. Fast forward a year and some and I am now a lecturer. Had I seen myself as a lecturer? Perhaps, maybe…in the future at some point but certainly not yet. So how did it happen?
http://shagdora.wordpress.com/2011/09/12/whats-your-slow-learning-style/
Never having seen myself as the keenest academic, although I loved learning, I adopted a combination of learning styles to facilitate my learning needs. Learning theories are conceptual frameworks by which we can describe how information is absorbed, processed and retained and can be applied to all individuals. Key elements i.e. cognitive processing, environment, emotion and experience are contributory factors that influence the way I tend to flit between the four learning styles as outlined by Fleming's (1987) work of the VARK model, dependent upon what I am doing (Omrod, 2012).
I enjoyed my practical placements as a student far more than sitting in the lecture theatre. Because of the way I processed and retained information I needed learning to be more engaging, dynamic and experiential and felt that this opportunity for learning should be embedded and interwoven throughout clinical practice and the classroom.
This was to be my new passion. I would touch lives more than one family at a time. I would teach what I loved, with passion and vigour. I would inspire and nurture ideas, learning, careers and vocations through compassionate midwifery teaching that would ultimately have a profound impact on many, many lives at one time as they developed the necessary skills to become "primary agents of transformation" and this pleased me greatly.
As a midwife and role model, I understand that my own practise must demonstrate excellent up to date knowledge as well as an exemplary standard of clinical skills, communication and professionalism. Throughout my midwifery education and practise, I have always sought every opportunity to progress and learn from others in order to provide the best possible care for women and to be an asset to my team. As a result of this I am a confident and competent practitioner who works autonomously within my professional sphere of practice in both high and low risk settings having acquired a full range of extended role competencies.
Having benefitted from some excellent mentoring during my own training, I took this aspect of my role extremely seriously. Enabling students and midwives to develop their craft through the assimilation and application of knowledge and practise is a passion of mine and I believe is essential to them becoming confident, responsive providers of woman-centred care. I particularly enjoyed working alongside the students and always sought to ensure that I provided a positive learning environment.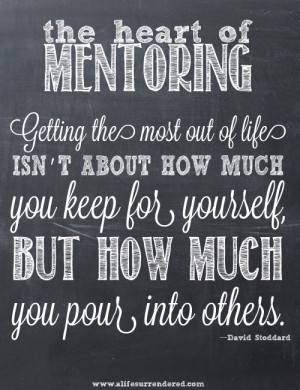 I developed some very special bonds with the students I worked with and gained their trust, enabling them to build their confidence through facilitation of a conducive learning environment, learning opportunities, guidance and support to develop and improve their practice. My mentorship role involved significant amounts of teaching and I was comfortable and confident when teaching one to one and in small groups, therefore when the opportunity came up to join the university as a lecturer, it seemed like the most logical and natural path to take. It was as if the stars had aligned and it all made perfect and complete sense. Well, I wasn't successful the first round for the senior lecturer position and my feedback was that I needed more development. A very fair comment! However, in attending that first round I had exposed myself to a wonderful principle of life called opportunity.
Muhammad-Ali- http://tribupedia.com/wp-content/uploads/2016/i12/If-Your-Dreams-Dont-Scare-You-Muhammad-Ali-Quote.jpg
I was encouraged by various individuals to apply for the developmental role of lecturer when the post came out just months later and to cut a long story short, I was hugely successful. I was elated, filled with complete emotion and when I received that call, I literally screamed my relief and happiness into the Head of Department's earhole! The idea completely frightened me and filled me with an unimaginable dread. How could I possibly dare to dream so big? Why on earth do I always take these kinds of risks – other people jump out of aeroplanes, or swim channels but no not me! I am humbled and feel truly privileged to now be in this role and look forward to all that it has to entail.
My challenge to myself is to endeavour to fulfil my role as a competent, knowledgeable, fair and supportive lecturer whose teaching is underpinned by evidence based, good quality research and reflection in accordance with NICE guidelines (NICE,2015). My goal is to inspire and aspire those around me and I believe that this will be easy to achieve within my new supportive work family unit.
In conversation with a dear friend, offering me a side of wisdom, when I was pondering on whether I was capable of delivery, "You don't have to be the cleverest, you have to have the ability to make others aspire to be you…You have the desire to share your passion…"
So," with aspiration, we see on the horizon what is possible, what can be achieved. With inspiration, we whistle while we do the work. It puts the sparkle in our eyes and in our soul. It is time to aspire greatly, lead spiritedly. It is time to aspire to inspire." (John Mertz, 2013)
References
Benner, P. (1984) From Novice to Expert: Excellence and Power in Clinical
Practice California. Addison-Wesley Publishing pp20-25
Eyre, E. Gibbs Reflective Cycle: Helping People Learn from Experience.
Available at: http://www.mindtools.com/pages/article/reflective-cycle.htm. [online].
Accessed July 9th 2018
Mertz, J. (2013) Do you have to aspire to inspire. Available at: https://www.thindifference.com/2013/04/do-you-have-to-aspire-to-inspire/ [online]. Accessed July 9th 2018
Nursing and Midwifery Council (NMC) (2015). Standards to support learning
and assessment in practice. Preparation for mentors, practice teachers and
teachers. Available at: https://www.nmc.org.uk/standards-for-education-and-training/standards-to-support-learning-and-assessment-in-practice/ [online]. Accessed July 9th 2018
Omrod, J (2012). Human Learning (6th ed.) Boston: Pearson
Social Learning Theory (Bandura). Available at: http://www.learningtheories.
com/social-learning-theory-bandura.html 2007-2015 [online].
(Accessed June 25th 2015)